A Guide to Different Types of Patio
26 June 2022
Patios come in all shapes and sizes, and there is no one-size-fits-all solution. The type of patio you choose should be based on your budget, the climate you live in, and your personal style. The first consideration is the material you choose.
Concrete patios are one of the most affordable options and are perfect for areas that experience extreme weather conditions. They are also easy to maintain and can be customized with paints or stains.
Stone patios are a more expensive option but they offer a classic look that will never go out of style. Stone patios are also low maintenance and can withstand extreme weather conditions.
Brick patios are another popular option and they can add a beautiful design element to your yard. However, they can be expensive and they require more maintenance than other types of patio.
Flagstone patios are a versatile option that can be used in a variety of ways. They are often used to create pathways or as accents in garden beds. Flagstone patios can be expensive, but they offer a unique look that will add value to your home.
There are also three main types: attached, detached, and ground-level. Attached patios are built onto existing structures like the side of a house or a garage. Detached patios are free-standing, and they can be made from a variety of materials like brick, stone, or concrete. Ground-level patios are the simplest type—they're generally just a level piece of pavement, and they're often made from concrete.
---

LATEST BLOG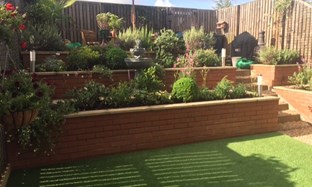 Garden walls can be a great addition to any landscaping project. …

SHOWROOM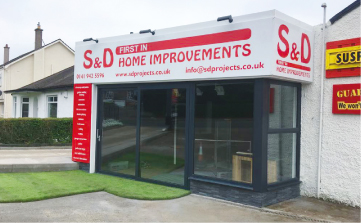 BEARSDEN SHOWROOM